Ovation Deluxe Schooler
---
Lightweight low-profile helmet from Ovation features rubberized surface with a fun brown or charcoal "crackle" finish, easy adjust dial for a snug fit, extra strong adjustment teeth for added helmet life, high flow vents to keep you cool, removable washable liner, removable breakaway visors and exclusive YKK adjuster clip and buckle, positioned to stay off of the rider's face for comfort. Certified to ASTM standards.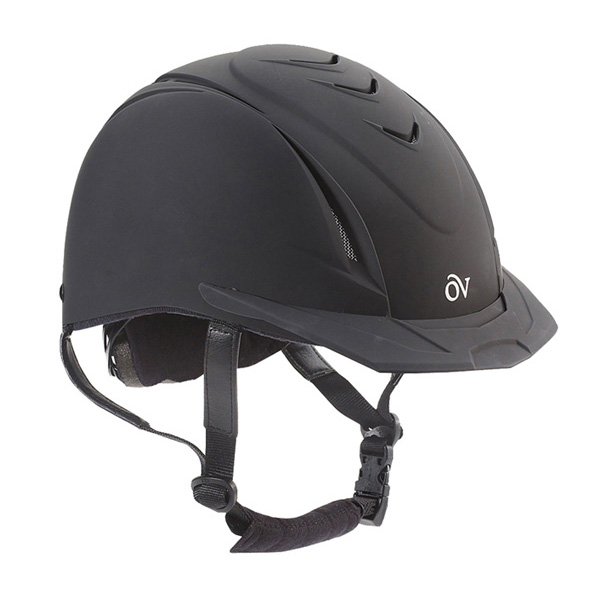 ONE K DEFENDER MATTE HELMET
---
The One K Defender Matte Helmet is sure to keep you cool with two side, two front, one back, and two center stripe vents! This all-around stylish helmet is great for both schooling and showing in a number of different disciplines! Polycarbonate and Advanced ABS Composite outer shell with an injection molded shell design. Inner lining is anti-microbial, moisture wicking, quick drying, and washable. Stainless steel mesh. Comfort padded harness with synthetic suede lining and Fastex buckle. ASTM/SEI F1163-15 certified.